How is your Friday going? I've just got a load of cosmetics and skin care samples from Arbonne Cosmetics. They've sent me a sample of their anti-aging RE9 Advanced range (the one labelled RE9) even though they'd told me it wasn't suitable for me. I think I'm going to give it to my boyfriend's mum, since I don't think my mum's skin's going to be able to take this.
Look out for swatches that I'll be doing on their lip glosses (I've all shades except for the clear one). I'll also be doing reviews on their skin care range for oily skin and maybe the foundation as well. I hope you all have a great end to the work week!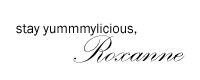 P.S. Have you taken part in my giveaway yet?