I fell in love with the brand the moment I first tried their Water Bank mask. I had bought their entire Sensitive range in the past but then I stopped. Why? And why did I decide to get this product again? Read my review to find out!
More about the product: The emulsion is meant for sensitive skin and is fragrance-free, alcohol-free and colour-free. It contains Bio dusali (keratin renewal), Hyacinth extracts (skin purification) and Rice Bran extracts (fortifying skin's resistance). It's supposed to be used after cleansing of the face and applied with a cotton pad.

What I like about the product:
1) The product is contained in a transparent bottle so I can tell when I need to replenish it.
2) It absorbs quickly and has a lotion-like texture. It's lightweight and colourless when applied.
3) It has not given me any allergic reactions nor breakouts.
4) It does serve the purpose of enhancing my skin's barrier to external stress like environmental pollution. I tested it on my face alone, without makeup or anything else, for 2 entire days and I didn't get any extra pimples as I normally would if I hadn't had my foundation on as a protection. In a polluted city like Grenoble, skin protection is a must!

Neutral feelings about this product's:
1) Slight sheen when applied on. It makes my skin look dewy.

What I dislike about the product:
1) The bottle is made of glass! I really hesitate quite a bit when I realise a product is stored in glass. When I last had this emulsion 2 years back, I dropped the bottle into the hotel's bathroom SINK (not even on the floor) and it broke into pieces! What made it worse was that I had only been using it for about a month so I still had lots of product in it. Needless to say, I didn't rush back to get a new bottle then.
2) The emulsion gives a slightly sticky feel once applied.
3) I'm not sure if the product might be a little too strong for me but I noticed some extra whiteheads appearing since I started using it.

Other thoughts:
All in all, I am pretty neutral about this product. It did increase my skin's resistance to environmental stress, which was the reason for my getting it in the first place. Yes, I have taken a leap of faith that I will NOT break this bottle again (which is a huge leap because this bottle is huge). I hadn't seen a drastic improvement in my skin's resistance but in general, it's a good product for day use since it's lightweight. However, because it gave me whiteheads, I think it might be a little too strong for my skin so I've switched to using it as a twice-daily neck cream.

I don't apply it with a cotton pad as I've a phobia of cotton pads (I used some not-entirely-clean cotton pads once and it broke me out real bad with rashes and all); Nothing beats just-sanitised hands. I don't think I'll get a new bottle when this one finishes.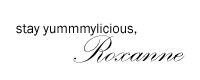 P.S. Have you taken part in my giveaway yet?