I got samples for Arbonne Cosmetics' Lip Polishes in 6 shades, which is all of the available shades except for the clear one. Here are the swatches for all the shades I was given. I didn't have enough samples for me to do reviews of the lip polishes so I can't tell you if they are long wearing, etc but the shades Brown Sugar and Raisin have a thicker consistency than the rest, probably due to more pigmentation required for the darker colours involved.
Top row (from left to right): Nude, Pearl and Coral
Bottom row (from left to right): Brown Sugar, Posh and Raisin

Nude (top) and Brown Sugar (bottom)

Pearl (top) and Posh (bottom)

Coral (top) and Raisin (bottom)

It may not be obvious, but Nude is more pigmented with colour while Pearl is less pigmented but contains more shimmer. It also seems that Raisin is a shade that will show the lines on your lips. If you'll ask me, I'd say my favourite of the lot is probably Posh. What about you?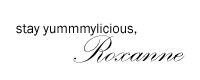 * This product has been sent to me for my review. Like all my other reviews, everything stated here is objective and honest.

P.S. Have you taken part in my giveaway yet?