There are tons of new pretty powders and blushes out there recently and I'd like to do a mini collection in this entry. The ones I'm going to feature are not only compacts but they come in designs like never before. They're super pretty!
Estée Lauder's Bronze Goddes Sea Star Bronzing Blush
Lancome's Glowy Ballerina
Christian Dior's Collectible Tailleur Bar Eyeshadow Palette
M.A.C.'s Quite Cute Mineralise Blushes
Physicians Formula's Happy Booster Glow Mood Boosting Blush Powder
Doesn't this remind you of Stila's Make Me Blush Palette?

Holika Holika's Kitty Blush
Source

There you have it. Which one have you got? I have none. Boo hoo.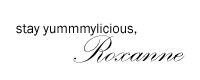 P.S. Have you taken part in my giveaway yet?