My boyfriend and I went to visit Vizille over the weekend. It's a small town near Grenoble, where I'm currently located, and there is a superb castle and park open to tourists. Here are my FOTD (rather bare) and outfit of the day.
The only things I used for this look were my Dior Nude Liquid Foundation in 020, Estee Lauder's Signature Silky Powder Blush in 02 Pink Kiss and Sephora's lip balm SPF 15. We were too pressed for time for me to doll up!
Grey tank top: Cotton On, Singapore
Faded denim Skirt: Zara (I got this at a steal for 5€ during the sale period!), France
Jacket: River Island, Singapore
Boots: A braderie, France
Bag: A Blogshop, Singapore
I really like the way my hair looks in this picture. I didn't do anything to it but it looks like I had it dyed and curled! We had a great time at Vizille and the weather was perfect for a long stroll in the park. We didn't enter the castle though. I think it's actually out of bounds to the general public.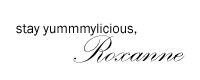 P.S. Have you taken part in my giveaway yet?