I recently watched the movie Burlesque which stars Cher and Christina Aguilera. The movie itself was so-so (Chicago was better) but I really loved the costuming and makeup. Here are a few of them throughout the show:
The moment I saw those lashes and those lips which simply shouted Hollywood glam, I whispered excitedly to the boyfriend, "I love her lashes!!!" Very Shu Uemura-like, aren't they?
Now the plot isn't anything much – just that of a girl wanting to perform in a cabaret. But do watch it for the voices of Cher and Christina Aguilera and also for the lights, camera and action, especially if you share my love for musicals. The makeup is flawless, even for the extras, and fits every scene in the movie. The costuming is even more impressive and with regards to these, you won't get bored. Feast your eyes on all the glam, the glitter, the lights and the dances!
Have you caught the show yet?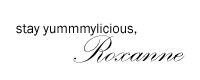 Image credits: IMDb and RealBeauty.com